Servicing Far North Queensland
Why choose East Air and Weipa Air?
Our passion is making your air transport experience around our region a pleasant, safe, and productive one whether for business or pleasure. We cater for numerous ventures including: government departments, Aboriginal communities and agencies, mining companies, individual contractors, fishing industry, and many others.
East Air and Weipa Air provide reliable and flexible aircraft charter services throughout North and Far North Queensland. The company's services are regularly called upon by Government Agencies and private companies who entrust our professional staff and well-maintained aircraft to provide extensive patient and medical staff travel, medivac flights, infrastructure maintenance, indigenous community clinics, cargo transport and regular passenger transfers.
Our team's extensive knowledge of the region combined with a large and versatile fleet ensures we can provide services to a wide range of business requirements. Each aircraft is fitted with easily convertible interiors to allow for a wide variety of cargo, passenger and combination missions.
Our dedication to your safety extends beyond the minimum requirements set by the Civil Aviation Safety Authority, with the company making extensive investment in the ongoing upgrade to modern avionics, autopilots, and navigation systems including real-time satellite tracking on all East Air and Weipa Air aircraft. Even when you venture into the most remote areas of Australia in an East Air or Weipa Air aircraft, you can rest assured that our operations team is continuously monitoring the progress of your flight, with exact position and flight status reports being received by our team on every aircraft every six minutes.
How can we help you?
East Air provides aircraft services to the entire business spectrum, we are a leader in providing cost effective tailored solutions to all types of air transport requirements with personal and professional service. We have an extensive fleet of aircraft especially chosen for the remote area operations to cater for various budgets, timeframes and comfort requirements, and with our team dedicated to our core values of Safety, Excellence and Efficiency, you can rest assured you are in good hands with East Air and Weipa Air.
Some services that we provide:
Mine site crew changes
Emergency breakdowns
Transporting parts and freight
Live seafood transport
Scenic flights
Private and Government Charters
Patient Transport
Island Transfers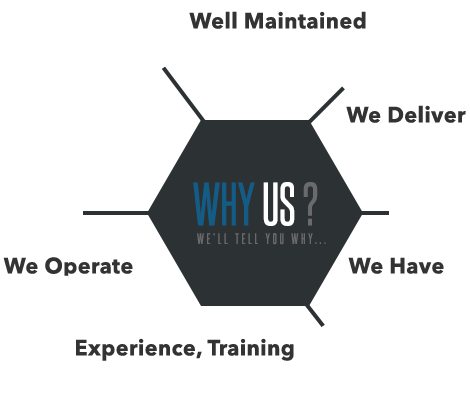 SAFETY - EXCELLENCE - EFFICIENCY